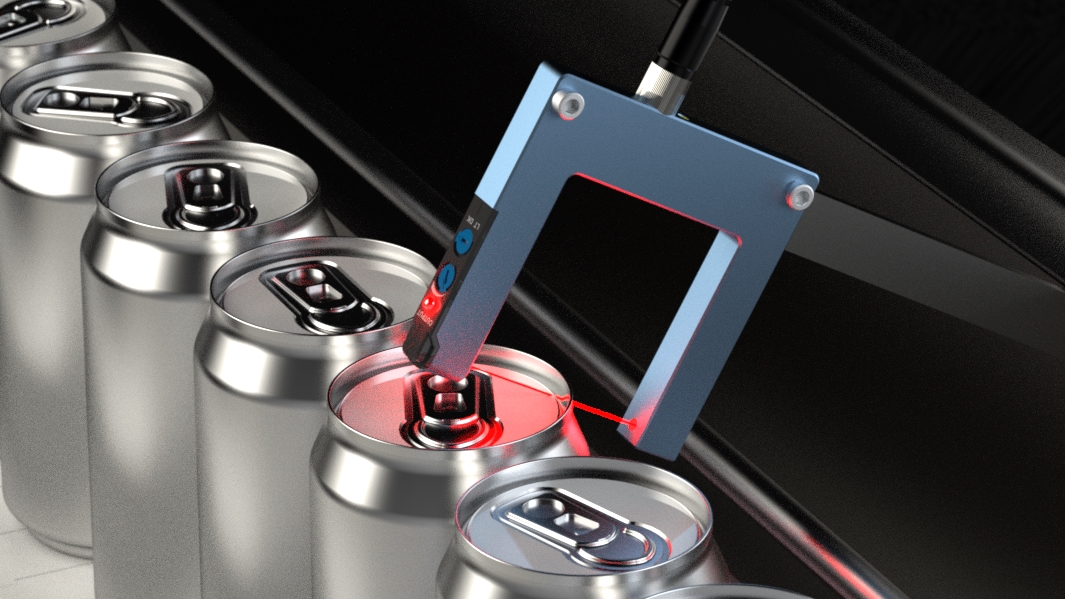 TAMPA, FL - TRI-TRONICS, a leader in manufacturing photoelectric sensors and rotary encoders, is proud to announce its second new product of 2018 - the FS Fork Sensor.
The FS Fork Sensor is the answer for those looking a cost-effective way to simplify thru-beam applications. Most fiber optic thru-beam applications can be expensive and tedious to install or calibrate the two separate devices required for the application. With the FS Fork Sensor, the light source and the receiver are housed in the same sensor, making installation easy.
"Over the years, TRI-TRONICS has gained a reputation for making rugged and reliable photoelectric sensors." TRI-TRONICS President Scott Seehawer said. "The FS Fork Sensor continues this reputation while being a cost-effective option for those not wanting to sacrifice performance."
The FS Fork Sensor comes in 8 different models with gap depths ranging from ranging from 0.787" (20mm) to 8.661" (220mm). Each sensor is accurate enough to detect objects as small as 0.5mm. Every FS Fork Sensor is 10mm wide and housed anodized aluminum, rated IP67. This makes the FS Fork Sensor small enough to fit into most tight spaces while offering the accuracy of bigger thru-beam sensors.
FS Fork Sensor Features
10mm-wide design allows for mounting in narrow spaces.
Detects objects as small as 0.5mm.
8 FS Fork Sensor models available with gap depth ranging from 0.787" (20mm) to 8.661" (220mm).
Cost-effective solution for thru-beam applications.
No alignment needed of transmitter and receiver.
Robust metal housing, epoxy encapsulated, IP67 rated.
FS Fork Sensor Applications
Detection of very small objects
Imbalance detection on rotating parts
Detection of an object's precise location
Detection of fill level in containers
Detection of container contents
Detection of splices or overlapped materials
Detection of opaque objects
FS Fork Sensor Sizes
FS20 - Gap Depth 0.787" (20mm)
FS30 - Gap Depth 1.181" (30mm)
FS50 - Gap Depth 1.969" (50mm)
FS80 - Gap Depth 3.150" (80mm)
FS100 - Gap Depth 3.937" (100mm)
FS120 - Gap Depth 4.724" (120mm)
FS180 - Gap Depth 7.087" (180mm)
FS 220 - Gap Depth 8.661" (220mm)
How to Purchase the FS Fork Sensor
For product inquiries, please give us a call at (800) 237-0946 or email us at info@ttco.com. To purchase the FS Fork Sensor, go to the Product's Page on the TRI-TRONICS website.
More About TRI-TRONICS
Here at TRI-TRONICS, we specialize in making photoelectric sensors and rotary encoders. TRI-TRONICS manufactures a wide variety of sensors and sensor accessories for many applications.
We understand that our customers have a job to do and have no time for issues. That is why every product TRI-TRONICS builds is made to be easy to use and durable enough to withstand the harshest environments. We also offer product customization and private labeling upon request. In January 2018, TRI-TRONICS released the TB12 thru-beam sensor, designed with the material handling industry in mind. Learn more about every product TRI-TRONICS has to offer at www.ttco.com.