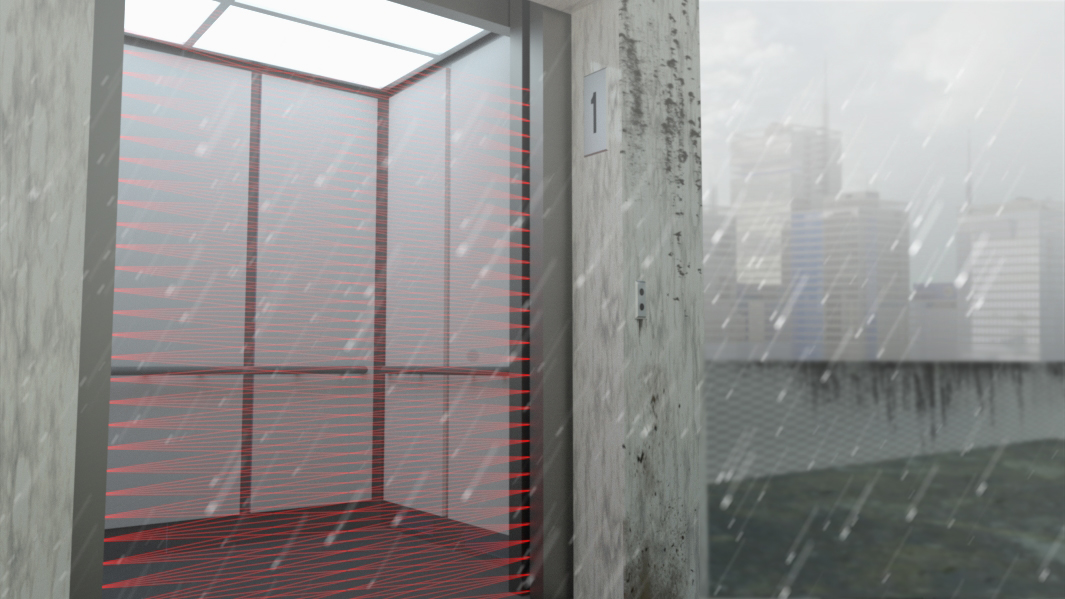 By Matt Reinstetle
As the remnants of Hurricane Irma deteriorate, Floridians begin to assess and rebuild the damage. Along the South Florida coastline and major urban centers, elevator contractors are now looking to see what can be repaired and what needs to be replaced to get their cabs running.
As for elevator light curtains and elevator security systems, supplies may be limited in the Florida area. That is where TRI-TRONICS can help.
TRI-TRONICS is a respected leader in elevator door protection. With our facility in Tampa, Fla., we offer next-day ground shipping across the state of Florida and parts of South Georgia. Our products are robust enough to withstand the toughest conditions and weatherproof to work in a variety of climates.
Learn more about our two most popular light curtains: the InvisiGuard Razor and the Leading Edge.
InvisiGuard Razor
The InvisiGuard Razor, our newest light curtain edge, features a robust, attractive 12 mm wide slim-line design which can be installed in minutes. This thin design makes it an ideal choice for older and newer cabs. Our unique dovetail bracket design makes it easy to mount to both side and center parting doors.
This light curtain features five-way cross scanning, creating 154 cross scanning beams, capable of detecting small obstructions. Our efficient universal voltage power supply adapts to AC or DC supply voltages from 20 to 265 volts. The Health Monitoring System gives a visual indication of proper operation after install and gives maintenance personnel an indication that the system is fully functional during an inspection.
The InvisiGuard also complies with EN-81-70: 5.2.4 and is IP65 weather proof rated.
You can learn more about the InvisiGuard Razor here.
Leading Edge
The Leading Edge is carefully designed to outperform other elevator light curtain systems on the market. This light curtain features a robust, weatherproof design with metal housing to withstand harsh environments such as vibrations, collisions, and abuse. This makes the Leading Edge Weatherproof "W" series a great choice for wash-down environments, outdoor elevators, parking garages, mono rail and light rail, beach high-rise apartments and condominiums, or any environments featuring extremely wet conditions.
The Leading Edge boasts wide angle of view which allows for the sharp turning radius of closing doors on round elevators. This light curtain is immune to any ambient light, including strobes, fluorescent, and direct sunlight.
The Vandal Resistant "V" series is great for environments where tamper-proofing or quick change-out is desired. Mounting brackets are installed easily, quickly, and securely.
You can learn more about the Leading Edge here.
How to Order an Elevator Light Curtain
TRI-TRONICS understands that our customers have a job to do and have no time for issues. That is why every product TRI-TRONICS builds is made to be easy to use and durable enough to withstand the toughest environments. We also offer product customization and private labeling upon request.
For product inquiries, please give us a call at (800) 237-0946 or email us at info@ttco.com.