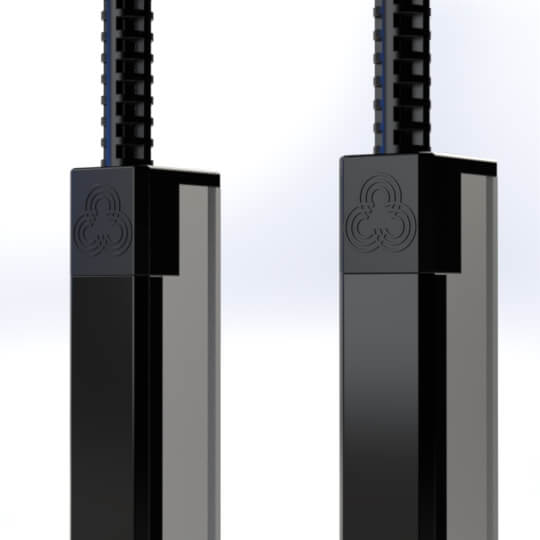 ---
Features:
Simple fast install. Excellent for modernizations
Robust, attractive 12mm wide slim-line design covers a wide array of install configurations
Long lasting Light Source (Redundant LED's) with Health Monitoring System (HMS)
5-way cross scanning detects small obstructions
Flexible and durable 5 meter connectorized cable
Optical synchronization
Universal voltage power supply 20 – 265 Vac/Vdc
Complies with EN 81-70: 5.2.4 and is IP65 weatherproof rated
Made in the USA
---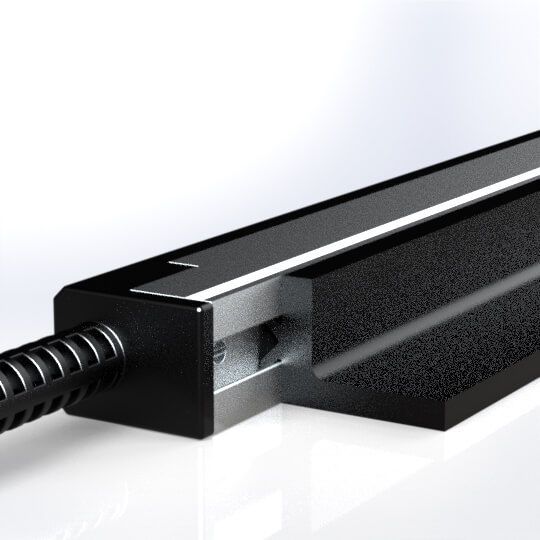 Maximum door protection installed in minutes. Razor thin, the InvisiGuard™ Razor elevator edge installs on modern as well as older cab doors and comes complete with all mounting brackets and hardware. Our unique dovetail bracket design makes it easy to configure the edge for mounting to side and center parting doors. Custom brackets can be tailored to OEM needs. The universal power supply makes connection to any door controller and cab power a snap.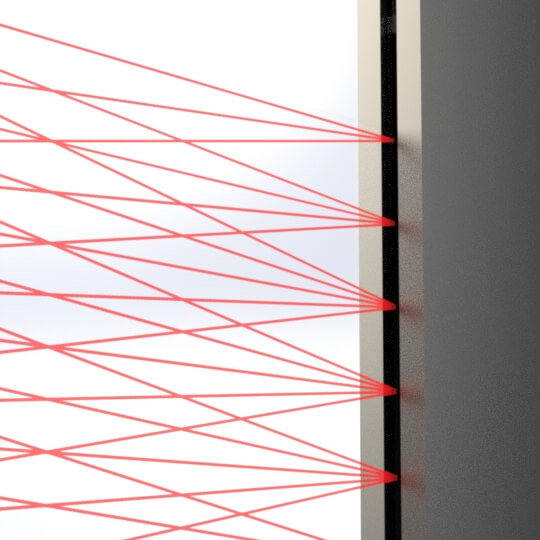 Maximum protection means piece of mind. An exclusive scanning pattern of 32 individual beam pairs and 154 cross scanning beams provides a net of infrared light to catch obstructions. Door protection runs 25mm up to 1800mm above the door sill and is compliant with EN 81-70 standards. Optical synchronization simplifies edge to power supply connection.
Light source and receiver array cables are interchangeable. The 5 meter cables are constructed of high-flex material and are fitted with water-tight industrial strength M8 connectors. Cable replacement is easy. There is no need to remove the edge or open the power supply.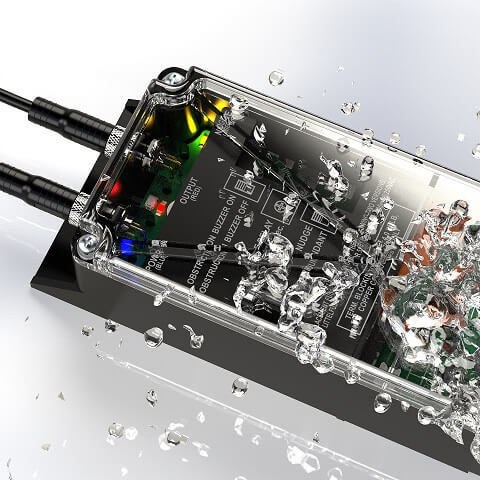 Our efficient universal voltage power supply adapts to AC or DC supply voltages from 20 to 265 volts and is perfect for any modernization. The supply enclosure is tough, compact and mounts in tight spaces or top of cab. It features a watertight see-through lid to inspect status indicators, switch settings and wiring. An obstruction buzzer comes standard with the supply or you can order a full featured supply with nudging circuit.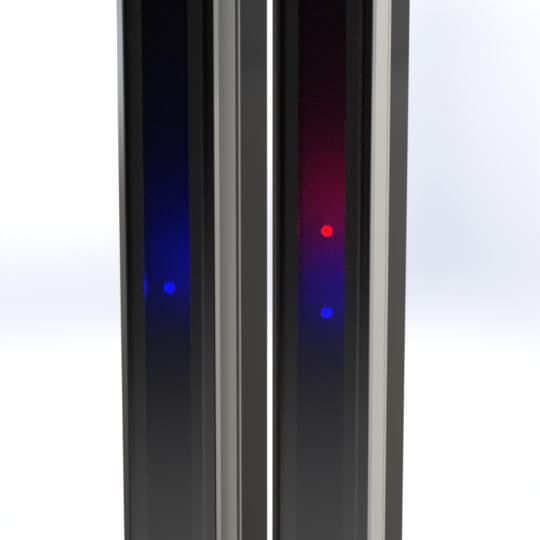 If you prefer direct powering from the door controller, the low power consumption light source and receiver arrays operate from 11 to 40 Vdc. Output is push-pull, short-circuit and surge protected. Output polarity is switchable to match door controller input needs.
Our Health Monitoring System (HMS) has a fast visual indication of proper operation after install and gives maintenance personnel an indication that the system is fully functional during inspection.
NOTE: See EN 81-20 Compliance Guidelines below.
Cost effective with a three year warranty, the InvisiGuard™ Razor is unmatched in elevator door protection!
Literature:

Flyer
Flyer - German
Instructions
EN 81-20 Compliance
Certificate of Compliance
Declaration of Conformity
Elevator Catalog
MOVFR-CONN Installation Instructions




How To Order:

Model
Description
IG-R
InvisiGuard System with PSC-UR universal power supply
IG-RN
InvisiGuard System with PSC-URN nudging universal power supply
IG-RDC
InvisiGuard System without universal power supply
Accessories:
MOVFR-CONN
Connector Kit, IG-RDC to MOVFR