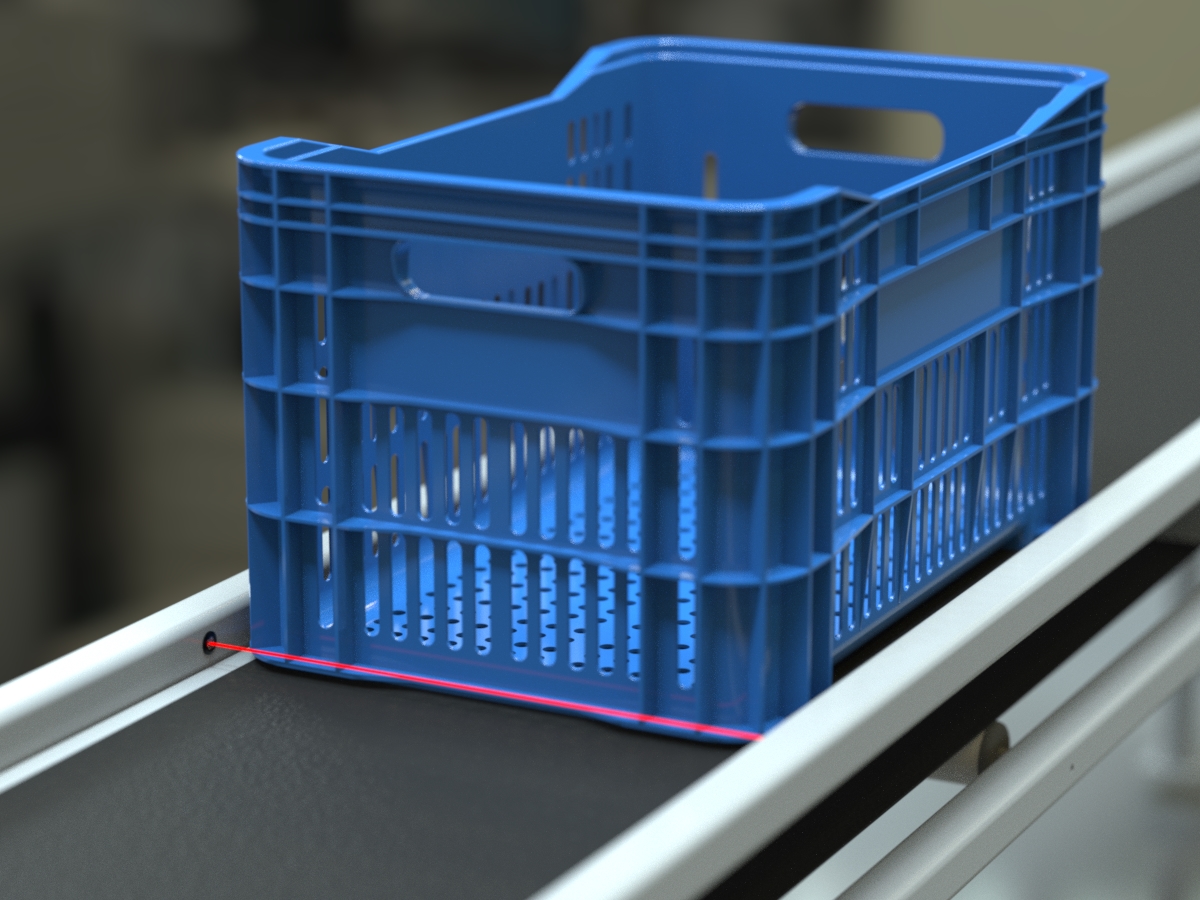 By Matt Reinstetle
TAMPA, FL - TRI-TRONICS a leader in manufacturing photoelectric sensors and rotary encoders, is proud to announce a new sensor for the material handling industry – the TB12.
The TB12 sensor features a low-profile through-beam sensor built in a 12mm housing, making this sensor an excellent option for compact spaces on a product distribution line or an automated storage and retrieval system. As material handling continues to become more automated with smaller lots and faster shuttle totes store and retrieve material, having the right positioning sensors can ensure products reach their destination and multi-tote systems do interfere with each other.
"The TB12 was built to be the sensor solution for automated storage and retrieval systems, TRI-TRONICS President Scott Seehawer said. Over the years, TRI-TRONICS has stood for reliability and quality in the industrial automation field. Now we're taking that reputation into the material handling industry."
TB12 Features
Ultra-low-power design features a receiver current of 10mA and a transmitter current of 5mA. This makes the TB12 ideal for battery powered automated vehicles.
Small, 12mm barrel is a great option in tight spaces.
No adjustments needed (no buttons, no pots).
Crosstalk rejection between two beam pairs delivers no false triggers.
Ultra-rugged and epoxy encapsulated body is IP67 rated.
Anti-fog lens and heater ring accessories available for cold-temperature applications.
Cost effective sensing solution for your needs.
TB12 Applications
Automatic storage and retrieval systems.
Shuttle Tote Positioning.
Simple through-beam, counting detection.
Applications requiring multiple sets of through-beam sensors.
How to Purchase the TB12
For product inquiries, please give us a call at (800) 237-0946 or email us at info@ttco.com. To purchase the TB12, go to the TB12 product page.
More About TRI-TRONICS
Here at TRI-TRONICS, we specialize in making photoelectric sensors and rotary encoders. TRI-TRONICS manufactures a wide variety of sensors and sensor accessories for many applications.
We understand that our customers have a job to do and have no time for issues. That is why every product TRI-TRONICS builds is made to be easy to use and durable enough to withstand the harshest environments. We also offer product customization and private labeling upon request.