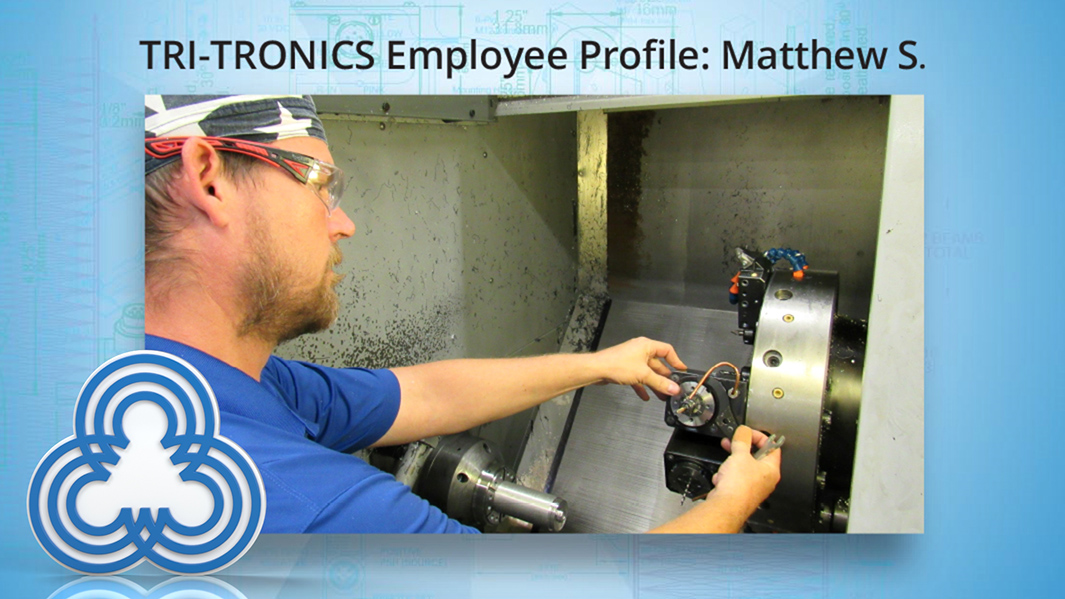 By Matt Reinstetle
In the world of industrial automation, it's easy to focus on the technology and lose focus on the ones controlling that technology. Each part tells a story. It was built by many hands doing different things to make sure that product is the best it can be for the customer. One of those sets of hands helping to build the products of TRI-TRONICS belongs to Matthew Schindlbeck.
Matthew is a CNC Operator here at TRI-TRONICS. He started working for Photocraft in 1993 and moved from Illinois to Tampa, once TRI-TRONICS acquired Photocraft in 2013. Matthew has worked in the industrial automation field for more than 24 years.
As a CNC Operator, Matthew uses computer programming inputs to operate on the CNC machine. CNC machines, which stands for computer numerical control, are used for automated precision drilling, lathes, and milling. This process ensures our encoders are built correctly every time.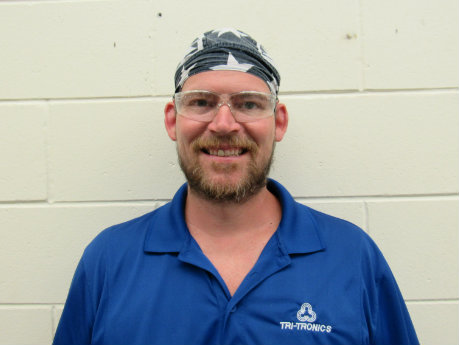 Matthew took some time away from the shop to talk more about his background, why he loves working at TRI-TRONICS, and what he does when he's not working on the CNC machine.
Q: What did you do before working at TRI-TRONICS?
A: I came from high school. During that time, with Photocraft, I wasn't always machining. I did assembly stuff, and then they introduced me to machining. It was easy to me. Originally, I was going to college to become an auto mechanic. I never considered machining. So, when I finally did [machining], I was like "wow, I'm actually good at this."
Q: What is your favorite part of working at TRI-TRONICS?
A: I guess at the end of the day when you get all your stuff done, there's a self-gratification of a job well done.
Q: What sets TRI-TRONICS apart from other companies, in your opinion?
A: Dedicated people. Dedication to doing the job right. For any job, you want to do it right.
Q: What are some of your interests outside of work?
A: I used to ride dirt bikes and four-wheelers. When I moved down here, I had to sell them. I'd like to get back into it, but have you seen how crowded it is down here [in Tampa]? I used to have a corn field right across the street from my house [in Illinois]. I'd go back in the woods. I had trails.
That used to be my hobby, now I have my chickens. They produce fresh eggs.
Q: Have you seen any TRI-TRONICS products outside of work?
A: Yes. I've seen them at [Tampa International Airport]. Specifically, the elevator edges.*
*Fun fact: The elevator edges Matt is referring to were installed more than 15 years ago and still working.
Matthew is one of the many people here at TRI-TRONICS who come into work and help build the best products possible to help your company's industrial automation needs. TRI-TRONICS specializes in making photoelectric sensors, rotary encoders, and elevator security protection that can stand the test of time.
If you are interested in learning more about TRI-TRONICS and its products, please give us a call at (800) 237-0946 or email us at info@ttco.com.