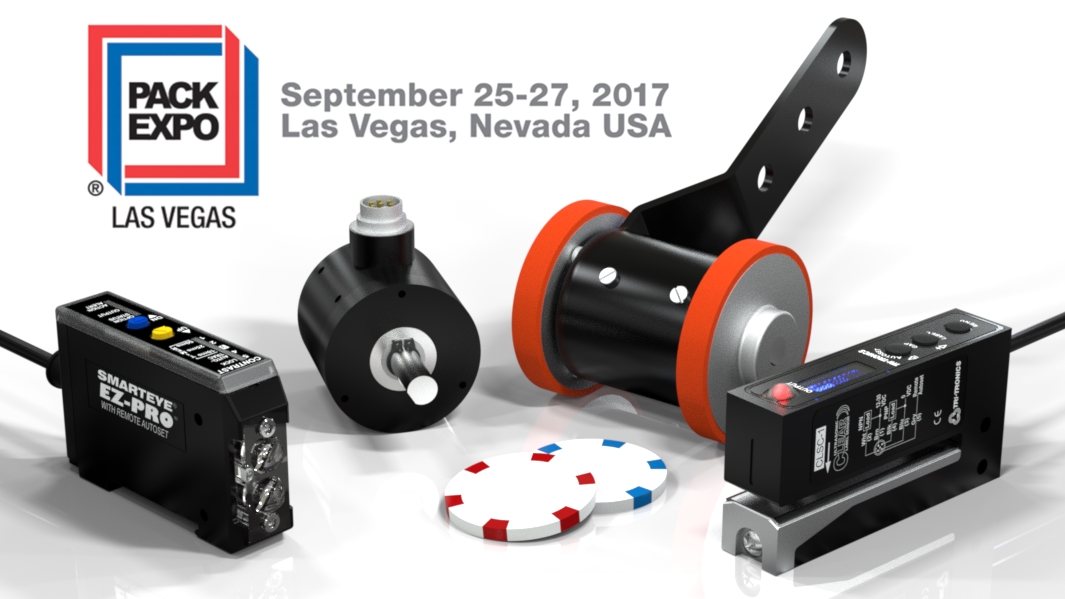 By Matt Reinstetle
Next week, TRI-TRONICS and the rest of the packaging industry heads to Las Vegas to attend Pack Expo Las Vegas 2017. This expo will take place Sept. 25-27 at the Las Vegas Convention Center.
TRI-TRONICS' booth will be located in Central Hall No. 1860. This year's expo is expected to showcase more than 2,000 exhibitors and attract more than 30,000 attendees.
You can still register for the show at www.packexpolasvegas.com. Enter the comp code 81G59 and the registration fee will be waived before your checkout.
What is the Pack Expo Las Vegas?
Initially launched in 1995, the Pack Expo Las Vegas will be North America's largest packaging trade show this year. This event is the biggest gathering in North America of suppliers and manufacturers of packaging goods and services, including medical devices and pharmaceuticals.
This year's expo will cover nearly 900,000 square feet, an area larger than 15 football fields.
Featured Products by TRI-TRONICS
TRI-TRONICS will be featuring a wide variety of products in the fields of photoelectric sensors and rotary encoders. Attendees will get an up-close look at TRI-TRONICS products and get to ask our sales and engineering staff members questions on how these products can help your particular business. Below are some of the products featured at the show.
The RB20 and RB22, part of TRI-TRONICS' BlueCoder line of programmable rotary optical encoders, uses the benefits of blue LED light with up to 10,000 counts per revolution.
The SMARTEYE EZ-PRO is a high performance, digital photoelectric multi-mode sensor that can be set-up by a single push of a button. The optical block is interchangeable and can be fitted with a fiber optic cable ideal for precision detection and working in small areas.
The ULTRASONIC CLEAR LABEL SENSOR uses ultrasonic technology coupled with digital signal processing to make the detection of clear and opaque labels on clear or opaque backing material easy. This sensor also features an OLED graphic display to simplify the setup process.
The STEALTH-UV and STEALTH-UV ANALOG emit UV light and detect the presence of luminescent properties, ideal for materials such as chalk paints, glues, greases, and inks.
How Do I Find Out More?
Here at TRI-TRONICS, we specialize in making photoelectric sensors, rotary encoders, and elevator door protection systems.
We understand that our customers have a job to do and have no time for issues. That is why every product TRI-TRONICS builds is made to be easy to use and durable enough to withstand the toughest environments. We also offer product customization and private labeling upon request.
For product inquiries, please give us a call at (800) 237-0946 or email us at info@ttco.com.