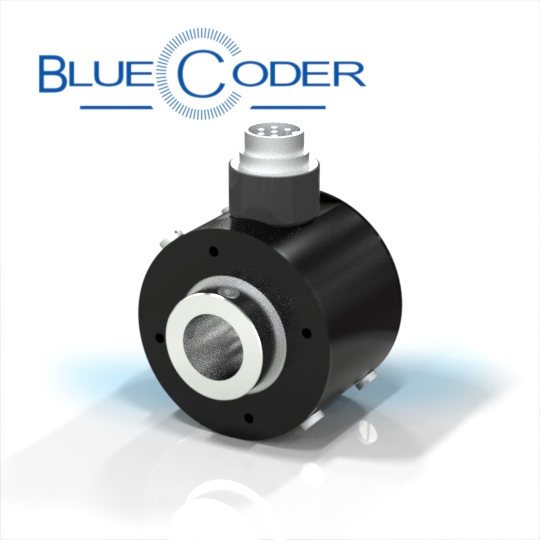 HSB20 BlueCoder High Count Encoder
---
Features and Options:
Three bearing system for longer bearing life
High-Definition reflective blue-light phased array technology for increased accuracy over life-time
Compensated blue-light source for ultra stable operation over wide temperature variance range
Low-Lag Time. Excellent for motor regulation
Wide operating voltage 4.75Vdc - 30Vdc
High resolution up 10,000 CPR
Unbreakable code disk
Made in the USA
---
Product Description
The BlueCoder model HSB20 is an optical incremental encoder that use the benefits of blue LED light. Housed in a size 20 2.00in diameter x 1.41in long ultra rugged enclosure. Four face-mounting holes allow for multiple tether mounting orientations and options. Electrical connection is through a circular connector or an attached cable.
Industry Use
For our Shaft model, please see our RB20 Shaft Encoder.