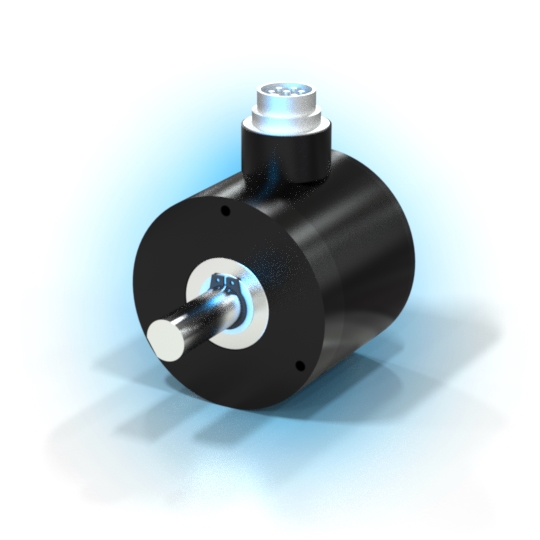 RB20 Shaft Encoder
---
Features and Options:
High-Definition blue-light phased array technology
Compensated blue-light source
Wide operating voltage 4.5Vdc - 30Vdc
High resolution up 10,000 CPR
Unbreakable code disk
Low lag time. Excellent for motor regulation
Shaft size from 0.250" to 0.375" & 4mm to 8mm
Servo ring and face mount options
IP65 environmental seal
Made in the USA
---
Product Description
The BlueCoder model RB20 is an optical incremental encoder that use the benefits of blue LED light. It is housed in a 2" diameter x 1-3/4" long enclosure that can be face mounted using three 6-32 x .25" deep mounting holes on a 1.75" diameter bolt circle. Short wavelength light, such as blue-light is less diffraction as it interacts with the slots of a code disk. The shorter wavelength light can be taken advantage of by using modern semiconductor processes with small shallow structures. Coupled with the long term temperature-stable modern blue LEDs the result are improved resolution, accuracy and stability.
Industry Use