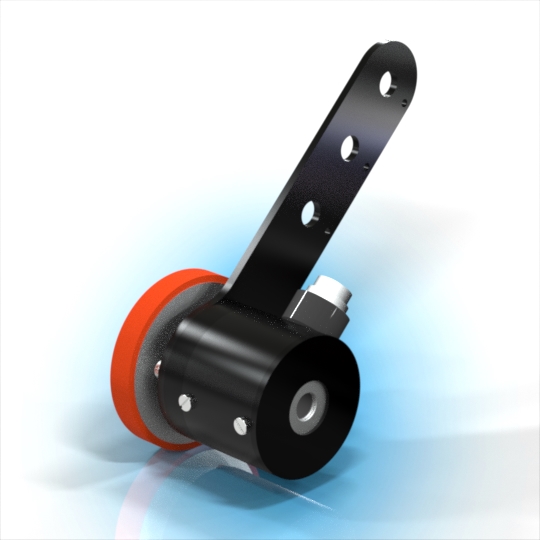 RB21 Single Wheel Linear Measurement Encoder
---
Features and Options:
High-Definition blue-light phased array technology
Compensated blue-light source
Wide operating voltage 4.5Vdc - 30Vdc
High resolution up 10,000 CPR
Unbreakable code disk
IP65 environmental seal
Integrated mounting arm
Precision measuring wheel
Made in the USA
---
Product Description
The BlueCoder model RB21 is an optical incremental encoder that use the benefits of blue LED light. It is a size 20 encoder that is a compact 2" diameter x 1-7/8" (Ø51mm x 48mm) long optical shaft encoder with an integral mounting arm, compatible with a variety of mounting accessories for installation either above or below a moving web or conveyor. When used with the MW-8 (8.00" circumference) or MW-20 (20.00cm circumference) measuring wheel it can accurately track the web or conveyor to within ±.007" or ±.016cm per revolution. Solid construction and heavy duty bearings make this encoder a great choice for long-term operation in continuous duty applications.
Industry Use