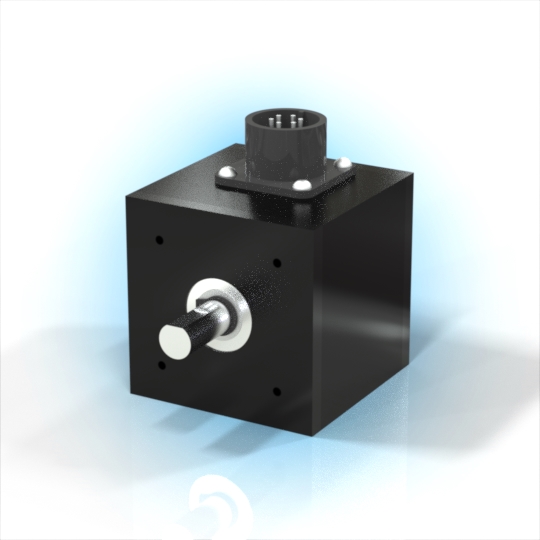 RBS Cube Style Encoder
---
Features and Options:
Heavy duty bearings
High-Definition blue-light phased array technology
Compensated blue-light source
Wide operating voltage 4.5Vdc - 30Vdc
High resolution up to 10,000 CPR
Unbreakable code disk
IP50 environmental seal
Made in the USA
---
Product Description
The BlueCoder model RBS is an optical incremental encoder that use the benefits of blue LED light. It is housed in a 2.25" cubed ultra rugged enclosure. Available shaft diameters: 1/4", 5/16", 3/8", and 1/2". Multiple face mounting options are available. The MS circular electrical connector is either 6-pin or 10-pin depending on model.
Industry Use