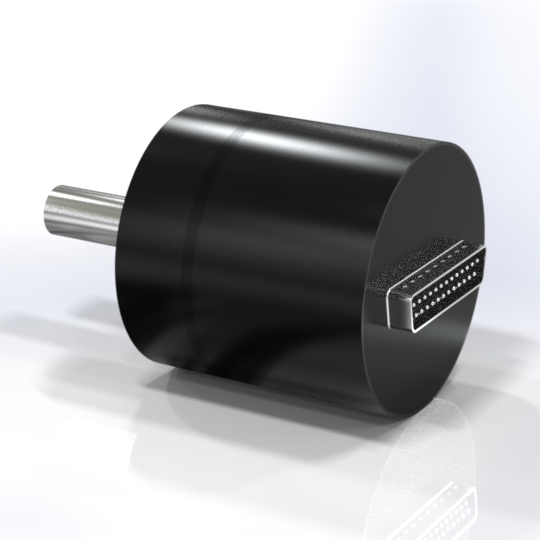 SR30 11-bit Industrial Absolute Encoder
---
Features and Options:
10-bit, single turn
Up to 1024 counts/revolution
Exact shaft position is output even after power interruption
Gray Code, natural binary and custom output codes
Parallel or serial output
High speed & low delay
Made in the USA
---
Product Description
The SR30 provides up to 11-bits and uses a patented, cost saving technology that relaxes the precise alignment tolerances of conventional absolute encoders by an order of magnitude without sacrificing accuracy
Models that offer other output codes such as natural binary (NB) also use the gray code disk internally. Conversion circuitry translates the gray code to any customer specified code up to 16 bits wide (serial outputs are also possible). A DataReady signal indicates when the outputs are changing so that ambiguities can be avoided, and it can also be used to clock an external latch.
Industry Use