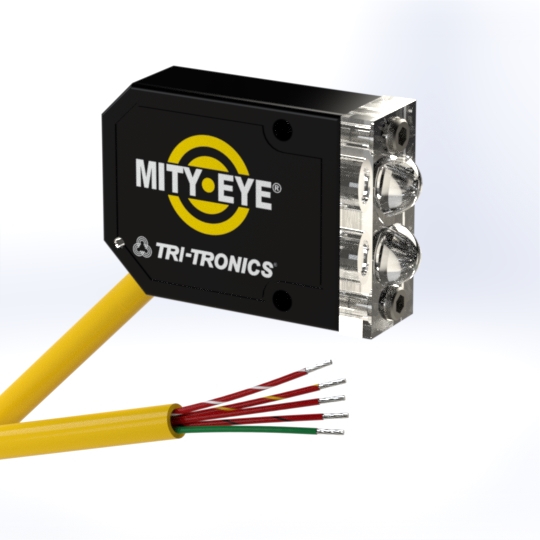 MITY•EYE® Miniature Photoelectric Sensors provide the same features and benefits of large, expensive sensors... at an affordable price. Interchangeable solid "optical grade" high impact lenses available for polarized, retroreflective, proximity, fiber-optic, or convergent sensing applications.
Designed for trouble-free operation, many features have been incorporated into the MITY•EYE® to prevent mechanical or electrical damage and to provide trouble-free operation. The sensitivity pot is protected with a clutch to prevent damage from over-travel. The entire sensor is epoxy-encapsulated to ensure mechanical strength. The case itself is rugged and watertight.
AC models prevent electrical mishaps with an optically isolated AC solid state switch is protected by an MOV (Metal Oxide Varistor). In addition, the AC switch turns on synchronously at near zero volts which helps to prevent electrical line noise generated by hard relay contacts or inductive loads.