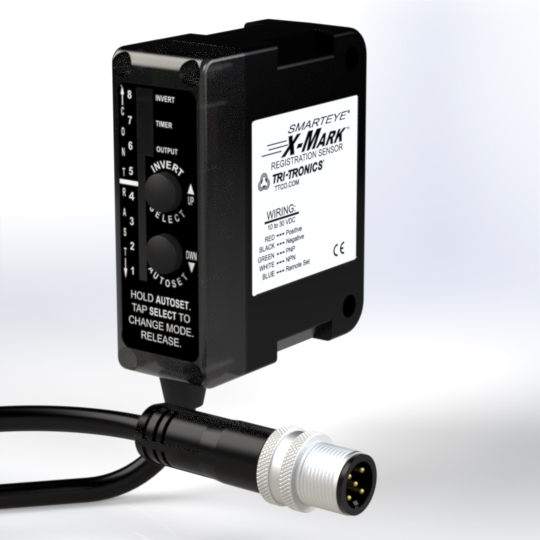 Reliably detects the position of registration marks on various webs of material running at very high speed for applications in the printing, packaging and converting industries. The switching frequency of the sensor is 50Khz with a repetability of 5µs. This provides unprecedented stability of the mark position. It is ideal in processes where timing is critical.
The sensor uses a 2.2mm white light spot to detect a mark, product edge, or product feature as it approaches the sensor in any direction. Vertical and horizontal line versions us a tri-color emitter to enhance performance. 5µs repeatability provides high accuracy at high speed. The only question is... "How fast can the machine run?"
When using our conversion brackets, the sensor is a drop-in replacement for existing registration mark sensors. The conversion bracket provides the user with a hole-for-hole bolt pattern of the removed sensor and when installed aligns the focal point in the exact same position as the removed sensor eliminating the need for any modification.